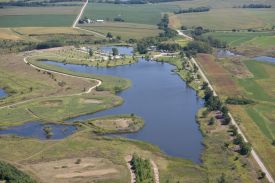 While you are at Cabin Fever there are 5 lakes to fish, playground for the kids, a pavilion for your get together and a sky full of bright stars to view at night by your campfire
CAMPING MONTHS: APRIL THROUGH OCTOBER 15th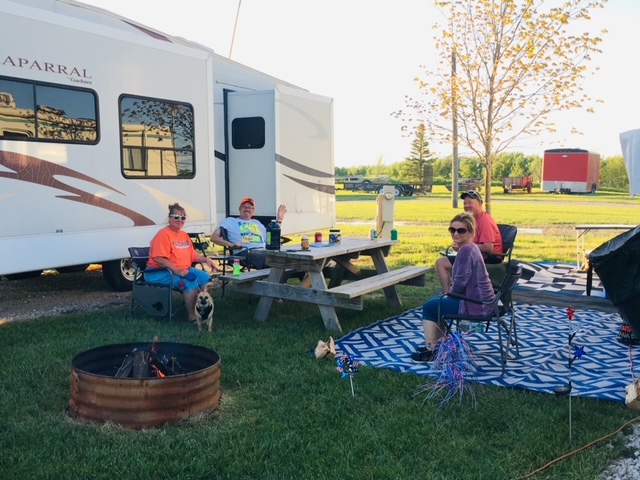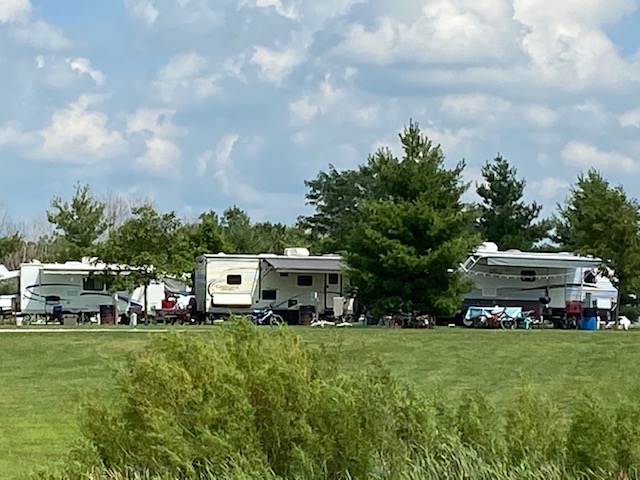 Trailer camping
We have sites available with 20, 30, 50 amp service and water.
NO Tent Camping
---

DAILY RATES for Camping:
RATES ARE BASED ON COUPLES & FAMILIES ONLY!
FAMILIES ARE DEFINED 2 ADULTS & 2 MINOR (under 16) CHILDREN.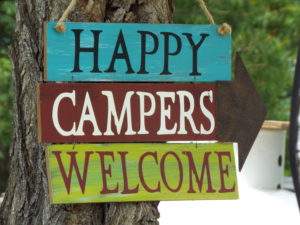 GRANDCHILDREN ARE ALWAYS WELCOME!!
---
Nightly & Weekend Camping (Fishing included) Trailer camping sites with 30amp
Trailer: $35 with Electric
Extra ADULTS camping: $15 each age 16 and older
Extra Kids camping: $5 ages 5-15
All Visitors: $5 each


---
RULES, REGULATIONS & GUIDELINES
---
CAMPERS: EVERYONE MUST REGISTER BEFORE CHOOSING A CAMPING PLACE OR BEFORE FISHING!
CHECK IN TIME: 2 PM, Early check- in requires additional fees
CHECK OUT TIME: 1 PM EXCEPT FOR SUNDAY 3 PM
QUITE TIME: 10:30 pm until 7 am. Please keep your conversations and radios to a minimum, not to be heard outside your campsite.

Children are expected to be back at campsites by 10:00 pm and bicycles should only be ridden during daylight hours.

VISITORS & GUESTS: Subject to all Campground rules. There is a $5 fee for each visitor.

All visitors must register before coming to your site.
Visitors are asked to leave by 10:00 pm

CAMPSITE: Keep Clean and Neat. DO not cut through other sites that are being used.
RESPECT OUR NEIGHBORS: Please do not trespass on their property or lakes.
CAMPFIRES: All fires must be confined to fire rings.

This campground is under a conservation program for wildlife.
Campfires are not to be left unattended. Please be a responsible guest.

FIREWOOD:

You may bring your own.
Do not cut or deface the trees that we have.
Do not use pressure treated lumber or railroad ties.

FIREWORKS: All fireworks are prohibited by State Law and by the campground. You will be asked to leave with no reimbursement of your money.
GARBAGE: Do not leave trash on site or in fire pits. We have a large dumpster
SPORTS VEHICLES: No ATVs, mini-bikes, scooters or dirt bikes allowed.
PETS: Pets are welcomed. All pets will be kept on leash,(STATE RULE) dogs may Not be left unattended at any time. Excessive barking will not permitted and you may be asked to remove your pet from the campground. You must clean up after your pets. We regret no longer being able to accept certain large breeds including Pit Bulls, American Staffordshire Terriers, Doberman Pinchers, and Rottweiler's.
WEAPONS/HUNTING: Guns, bows & arrows, BB guns, or any item considered a weapon is Prohibited.
SMOKERS: Please dispose of butts properly. The ground is not your ashtray and could be hazardous to the property.
ALCOHOL: USE: Campers / Visitors drink responsibly or you may be asked to leave. You must be 21 years of age.
VEHICLES: DO NOT DRIVE ON LAKE FRONTAGE. Stay on roads or in Parking Areas.
---
Enjoy your time at Cabin Fever Campground